Don't Let Your Rusty (or Non-Existent) French Stop You From Enjoying Your Next Trip To Paris!



Let me guess why you are here...

You enjoy yourself thoroughly when you go to Paris, but picking up the language is crazy challenging.

You love French and you feel that you've tried almost everything to learn it in the past [so and so] years.

Maybe you feel that your ear is not tuned well and you find it really hard to understand French speakers, especially after being away from it for a long while.

Maybe you think that your pronunciation is terrible because you have no one to correct you.

SO, YOU'RE FLOUNDERING.

Perhaps you already took some courses at Alliance Française, or took some tutoring classes 1-on-1 or even went on an immersion.

Wherever you're at, I'll meet you there.

Knowing that you can't communicate with the same elegance and humour in French can be discouraging.
Even a bit terrifying.



As a Parisian French language coach, and founder of the J'Ouellette® French Method,
I help shorten that organic learning curve and lower the assimilation hurdles so you can relax,
understand the French culture from inside out, and converse at a comfortable level -
sooner rather than later.

This is you after 8 weeks in the course:
You can stroll the streets of Paris at sunset, or enjoy a café au lait at the corner bistro, listening to the chatter on the patio, without feeling like an outsider.
You experience the French « joie de vivre » [the joy of life], sitting at the corner café, having an almond croissant under the gentle afternoon light, watching the cars go by and listening to the passionate accordionist - and exchange life stories with the French at the neighbor table.
You connect with the French and make lasting friendships that come naturally to you, because deep down in your soul, you know that you are part French.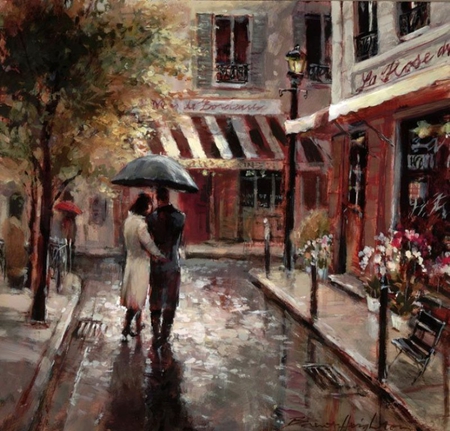 THE PROGRAM:


Duration: 8 weeks


Delivery: instant access to self-study modules


Private FB group 1-on-1 support

TOPICS COVERED:
1. Vocabulary, genders and phrase construction
2. Verbs 101 (actual 101 verbs conjugated for you on video)
3. 8 surprising learning techniques to use for life so you can make conversation



CONVERSATION TOPICS (Discutons le bout de gras)
1. French cuisine and French etiquette
2. Where to sleep, eat and shop in Paris
3. Touristic itinerary & secret Parisian gems
4. French culture (music, movies, etc.)
5. The French art of Flirting and Romance

BONUSES:
1. CHEAT sheets & CONVERSATION life savers for when you have to communicate in French and you're stuck.
2. Pronunciation Master Class to help you sound like a native Parisian(a value of $299)
3. 100% Risk-Free Satisfaction Guarantee



If you've tried to learn French on your own before, you've likely experienced the point where you lose steam and give up your practice... well, I'm here to keep you accountable through our exclusive on-going Facebook group where I answer all your tricky French questions.



Yes, it is possible, because they said so: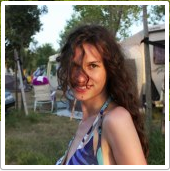 "The people in my life cannot believe how much I have learned in such a short period of time! I love learning French now and cannot wait to utilize what I have learned! I am sure she can do the same for you! Thanks Llyane!" ~ Laura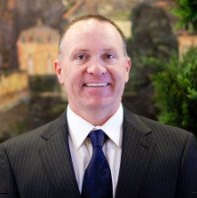 "I give Llyane my highest recommendation to anyone who wants to learn French or to improve upon what they already know. I have not regretted for one second my decision to work with Llyane and to take her course. I only wish that I would have found her sooner! " ~ Troy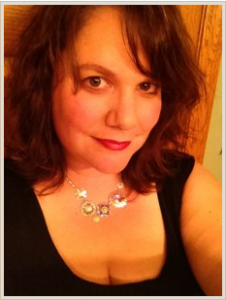 "The rules of French build upon themselves and once she teaches you WHY it is said that way, it begins to make sense and you naturally apply it to the new things you are learning. I was most impressed with my lesson and will definitely recommend this to anyone wanting to speak french, needing a refresher, or traveling to France!" ~ Mary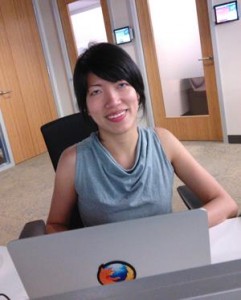 "After just a couple of months, I'm able to correct my own pronunciation while speaking. My comprehension of spoken French has also improved because I now notice the little nuances in pronunciation. During a recent trip to Paris, I was able to say some things in French without getting puzzled looks from the Parisians." ~ Joni



"If you are someone who wants to maintain and improve your French language skills, especially if you are in danger of losing the skill that you have already gained, you shouldn't delay for any reason. Llyane is an excellent teacher and available when you need her the most. I've experienced a dramatic improvement in my French." ~ Aaron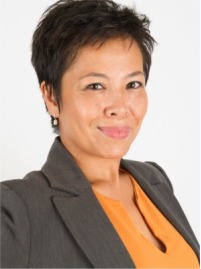 "Truly a godsend solution for someone who needs to get somewhere fast and does not have a lot of time... lots of energy! So highly recommended!"
~ Hanna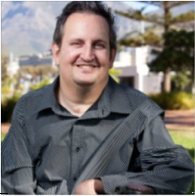 "I would advise anyone to take advantage of what this lovely lady has to teach. I haven't regretted taking the plunge for a second, and I'm fully confident that anyone else who invests in themselves in this way will agree. Llyane has my 100% endorsement. Elle est un entraîneur incroyable..." ~ Will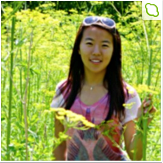 "With just an hour or two, you can see improvement in yourself and learn to have fun with French! Llyane is absolutely amazing!"
~ HyeJin



Who am I?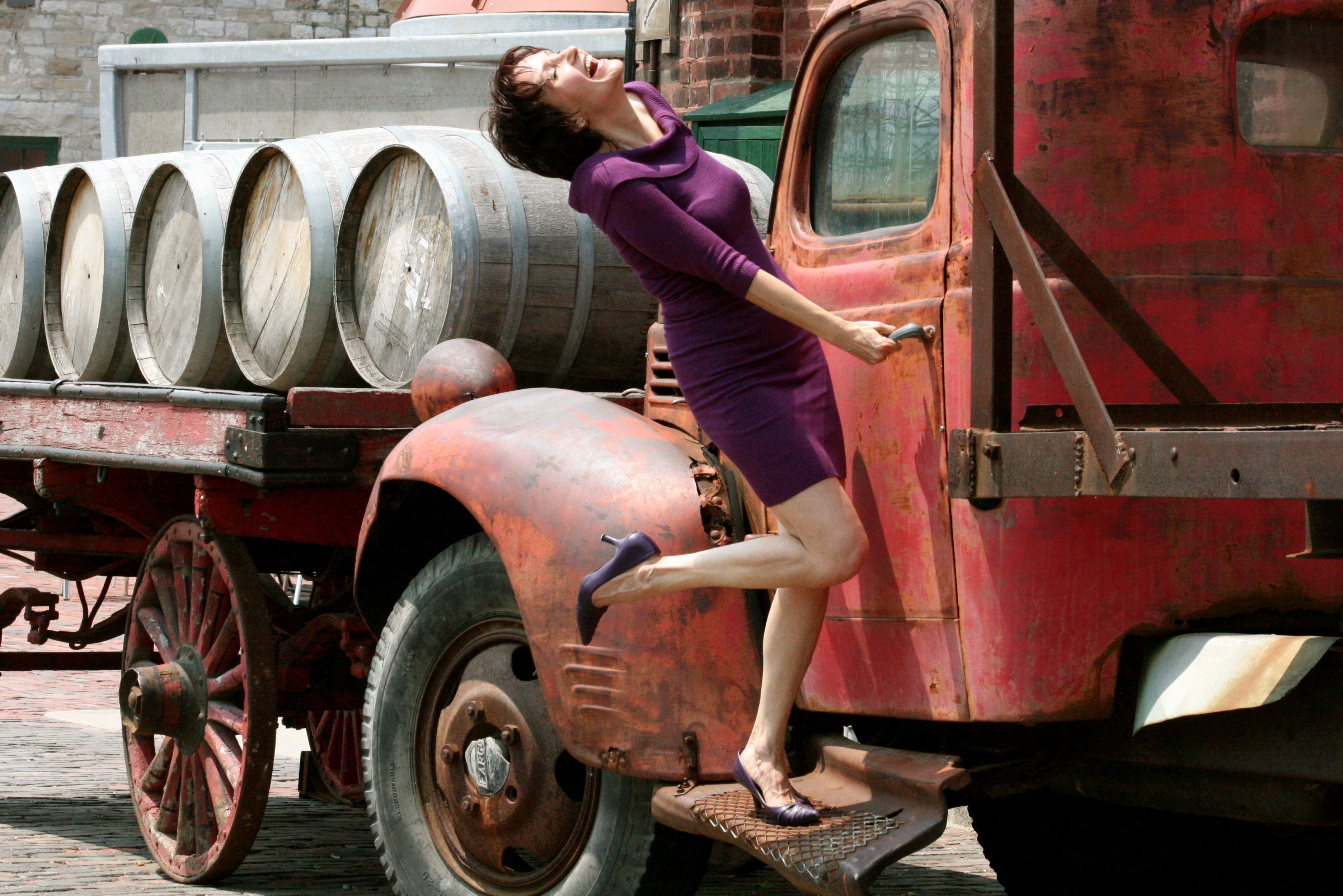 Je m'appelle Llyane Stanfield.

I work with people who are ready to go outside of their comfort zone.

I think outside of the box to give you a solution to the unproductive learning patterns you didn't know you had.

Because...

I know this works - it's the exact process I use every time I start learning a language.
I am now learning Italian, Spanish and German and I know exactly how you feel, what you're going through and this method works for me every time.

And it will work for you too!







1. How long is the program?
- The program is 8 weeks. It requires around 1 hour/ week of self study. Of course, the more you put in, the faster you'll reach your goal.

2. How much it costs?
- The equivalent of a Starbucks coffee ($4.41 / day) for 8 weeks.

3. How is your course different from "regular" French learning?
The problem with regular French courses is that they don't work (evidenced by the fact that you are interested in something that works). With this course, I walk you through a 3-step process that is guaranteed to help you get relaxed, get motivated and most importantly, get started towards your bilingual year.

4. Why should I do this now?
Happiness is not a destination. It's what happens when we pursue any meaningful goal and make significant progress toward your goal to be bilingual. Everything is at stake by not pursuing the transformation you want right now. You have the chance to hit the refresh button. That's why getting this course now is so important.

5. Can I access everything all at once?
No. I do recommend going through the course in order because each lesson builds on the others. When you have all the material available it's easy to get curious, and I'm here to take care of you and give you just the amount that is feasible and comfortable.

6. How is "Parisian" French different from other French?
- Parisian French is what we call standard French: everybody will understand you, and you can put on an accent or learn other idioms once you master the basics.

7. How much would I be able to speak after 8 weeks with you?
- You will have a solid foundation for conversation, of course, depending on how much time you put into it on your own at home.

8. What level of proficiency is the course?
- While we address basic topics of grammar, we welcome everybody who struggles with conversation, as you will learn techniques to help you use what you know in conversation, regardless of your level.

9. What if I don't have time for this?
- Can I be frank? You have to figure out what's important. Unfortunately too many of us sacrifice the "important" on the altar of the "urgent" and we never get to those things that really matter. If you want to make the kind of progress you're after, you have to reverse that. Also, there is no 'behind' in the course - you can download the lessons and practice at your own pace - plus, you will be a lifetime member of the community, so you can catch up when you become again available.

10. Is it worth it?
- Only you can answer that. What would you like to accomplish this year? To be able to order a coffee in French? Watch a movie? Make friends or work in Paris? How much are these things worth to you? By the end of this course, you'll know exactly what your next step is toward your bilingualism. But more than that, you'll have the confidence to make it happen.



If your New Year's resolution was to learn another skill, and French is on your list, then this is for you!

If you have trouble with conversation, no matter your level, then you are in the right place.



Who is this program NOT for?



If you want to become fully bilingual in 2 months, then this program is not for you. You'll have the tools and techniques to get there, but it takes a while to master a second language.



People are talking about this...



During this cute little program, you will be introduced to my signature J'Ouellette® Method which I use with my VIP 1-on-1 students, and here are, just a couple of them, raving about it: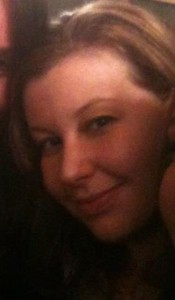 "Llyane is a fantastic teacher!

In 5 short weeks I have noticed a tremendous improvement in my spoken French abilities - in terms of vocabulary development, accent and grammar, and have started getting lots of compliments from native French speakers on my French!

I highly recommend Llyane as an instructor. Her methodology works. At the end of each class my confidence was improved and I had fun doing it. I can't recommend her enough."

~ Trish MacDonald

---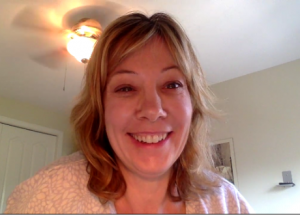 "This is just to say that after five weeks of taking Llyane's Intensive Course I took myself by surprise speaking French, automatically and without thinking!

I was in a cafe in an English speaking area and was at the counter ready to order my lunch and pay for it.

The woman working at the counter spoke French to me (she is French but speaks English typically as she is in an English area) for some reason (maybe I look French?) and I spoke right away back to her in French, ordering my sandwich and coffee. She asked me a couple of questions about my order and I responded in French! She understood me, and didn't change to English so I must have spoken correctly! She kept on speaking French, telling me my total amount to pay, and I understood everything she said! There was no fear, no hesitation, no second guessing, no translating in my head first, just plain French coming out of my mouth!

Afterwards, once I sat down, I was so proud of myself.

~ Catherine Parker



100% Risk-Free Satisfaction Guarantee



But what happens if the group program doesn't work for you? What if the group approach is not suitable with your style of learning? What if you freeze, and can't quite take advantage of the conversation sessions?

If this is the case for you, please let me know during the 8 weeks of the program, and I will make sure I'll adjust things for you. If you are still not getting full value from the program, I'll jump on Skype and will give you 2 hours full and undivided attention to address all the problems that you came across during the program.

That is a promise!





Still on the fence about joining the program?



It's time to take action!

This is an yearly program, because it helps you keep your New Year's resolutions, and I'll be too busy working with my VIP clients and organizing the immersion retreats I already planned.

When such a short program, which costs a Starbucks coffee / day, could give you the key to the doors you couldn't open until now, why postpone it for yet another year?

And just so you know, I may raise the price of the program, because I add more valuable content each time I run it.




---
Let me remind you why you came here in the first place (click "PLAY!"), I'm sure it will help you make the decision to join us:


Troy's testimonial transcript

"I just want to talk a little bit about the wonderful week that I've had with Llyane in Paris, the culture that I've been exposed to. Obviously I've came here to be immersed in the language, but this was more than the language, it was the culture, it was the life of Parisians. I know for sure that I would not have had this experience without Llyane and we also met a very good new friend named René-Gustave who's also very charming and took an exceptional trip and made it even a little bit better. We had just an amazing time.

I would say to anyone who's considering coming with Llyane in Paris that if you have some doubts, that's natural, I've had my own doubts but what I've learned, what I've taken away from this is that I know the language better than I thought I did, and knowing the language even a little bit made this trip to Paris, which I've had many in the past, much richer, and its a very good experience not only interacting with the citizens in Paris, ordering food, talking to the great people of Paris in the street but going to Louvre and the cooking class we did it's just a richer experience. There's no way to describe it.

The best way to know what I'm talking about is to come here yourself. . . so we've had, like I said, we've had an amazing time, so definitely I'll be coming back to Paris, and if she'll have me, I'll come back to Paris with Llyane as well. It inspired me to study the language even more, probably more intensively because now I see that it's within reach and I would say that almost every doubt I've had about learning French dissolves, and I've certainly fallen in love with Paris and its people. So that would be my testimonial."